Holy City Hogs is a family run operation and we have your family in mind when we raise our pigs, it's real food without additives and chemicals. It's what we feed our family. ALL our pigs live their entire lives outside. We don't use farrowing barns or crates. We believe that happy pigs taste better! We try and offer our pigs the most natural environment possible so pigs can be pigs in Large paddocks comprised of woods and open fields. The flavors of the Earth, roots, grasses, seasonal produce, grains and acorn mast give our pork products an undeniable advantage in taste and quality you won't experience from a hog raised on concrete indoors.
At Holy City Hogs we raise Ossabaw Island pigs, Old line Durocs and two proprietary cross breeds – a meat hog the Sowega King and a Lard hog the Carolina Black Hoof. We utilize the same techniques, rations, and disciplines to produce these ultra premium pork products. We offer whole hogs, primal cuts and sausages as well as on-site cooking whole hog BBQ classes.
At Valhalla Farm Tanks ultra premium meats also produces St.Croix sheep and Muscovy Ducks.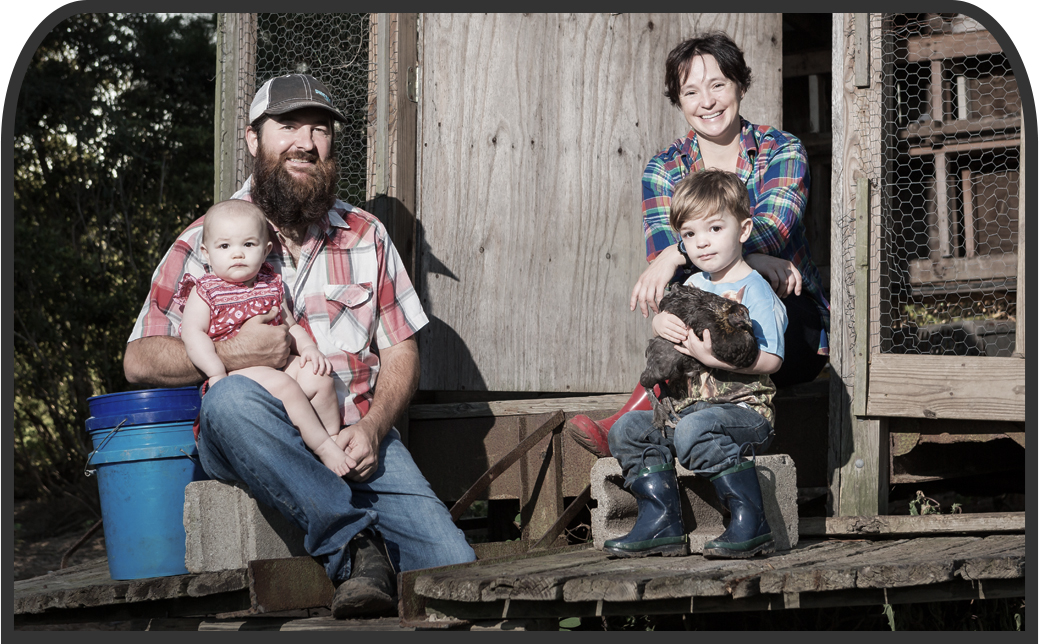 The Jackson Four