Description
ENROLLING NOW!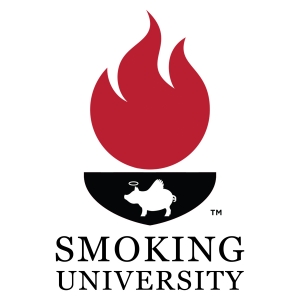 SMOKING UNIVERSITY
Class of 2023
Charleston SC
March 2-4, 2023
Smoking University is a totally immersive dive into the world of BBQ ! 2 full days Students work hand in hand with legendary BBQ Pitmasters with several instructors and only 50 students there will ample opportunity for one on one talks and direct interaction. All instructors are passionate and willing to share their "secrets" that have made them Legends of the Smoke. It's gonna be another great BBQ family reunion. Only 50 – shares available to participate. The group buys our animals direct from the farmers it's a #BBQCSA then we are gonna break them down.
Thursday, March 2, 2023
Welcome Party & Sign Up
Thursday 2-5pm
Friday, March 3, 2023
8:30a class starts
Saturday, March 4, 2023
9:00a CLASS IS IN SESSION
We will butcher USDA processed and inspected proteins from
Tanks Ultra Premium
Holy City Hogs
Bronwood Beef
Butchery of Tanks ultra Premium/ HCH
250+ lb hog into BBQ cuts and Sausage
Preparation , Cooking ,
& Presentation / Service of
——
TOPICS COVERED
Carolina Style – Eastern NC  – mustard – vinegar –
West Tennessee
Kansas City
Texas
– – – –
Ribs – pork and beef
Pork shoulder
Chicken
Whole hog
Brisket
Sausage making
Hash and  rice
Pitmasters will be released every week or so !!
———-
Other topics covered
Wood selection
Heating choices
BBQ pits
Sauces
Rubs
Marinades / Brines
Marketing, Branding & Image management
Franchising
Mental Health and Focus
Just like wrestling the card is subject to change –
cause a Pitmaster is a cross between a Rock Star and Professional Wrestler and fire bug.
Pitmaster Bryan Furman
Tank Jackson
and more……..

Hang with your BBQ Heroes and Party with the Pitmasters !